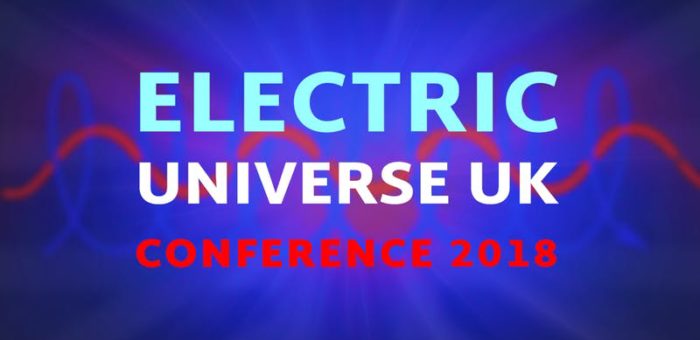 Reconnect 2018 – EU Conference in the UK
This year our Electric Universe conference is to be held in the UK!
That's right, if you live anywhere in the UK or Europe and have missed the opportunity to attend a US-based conference, now's your chance to attend an international event closer to home.
The Reconnect 2018 UK Conference, from Saturday 7th to Wednesday 11th July, will feature updates on the SAFIRE project, currently testing the Electric Star hypothesis.
Further details and bookings can be made at our are electric universe UK site.