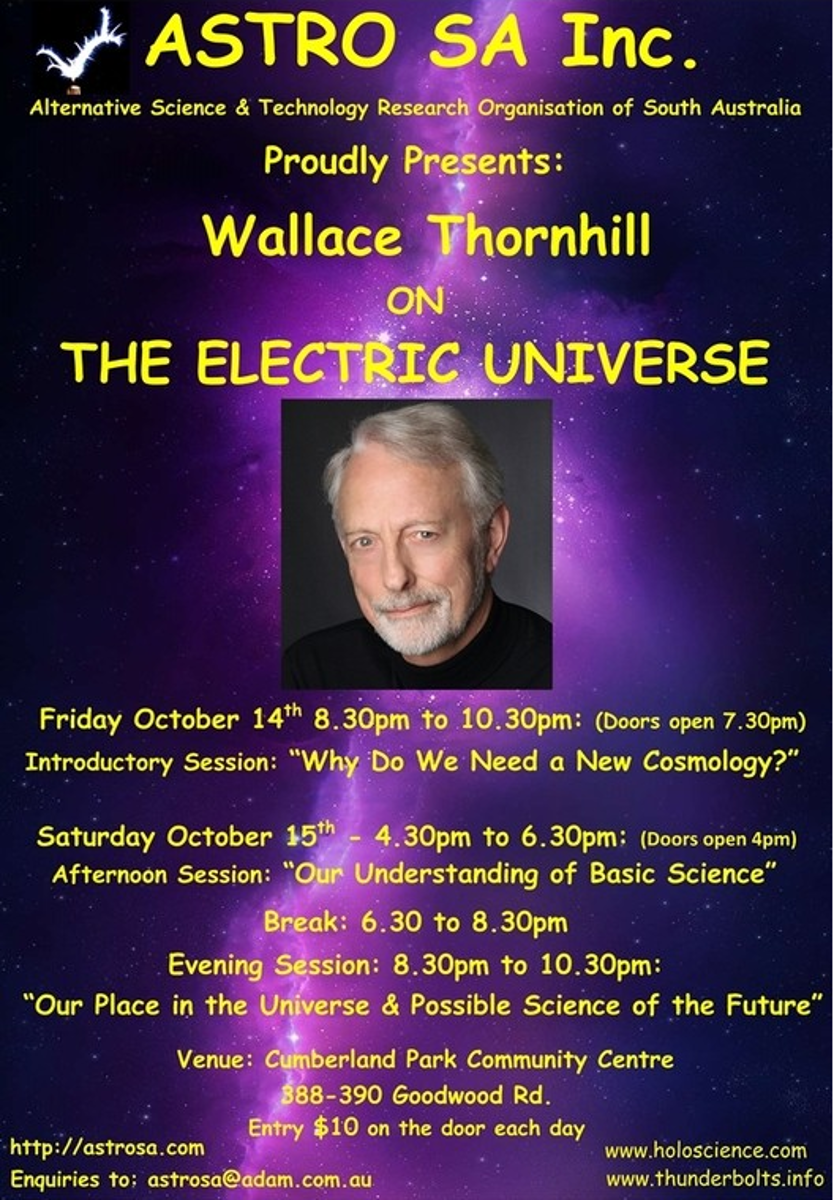 A Weekend in Adelaide…
If you're downunder and want to know more about the ELECTRIC UNIVERSE®, don't miss this upcoming event. ASTRO SA (Alternative Science and Technology Research Organisation of South Australia) are hosting a two day information-packed event featuring Wal Thornhill, in Adelaide.
It starts on Friday October 14th from 8:30pm with an introductory session titled "Why Do We Need a New Cosmology?". This will be followed on Saturday October 15th with an afternoon session at 4:30pm to 6:30pm titled "Our Understanding of Basic Science", and an evening session from 8:30pm until 10:30pm titled "Our Place in the Universe and Possible Science of the Future".
Astro SA are generously supporting the event by offering each day for only $10 at the door! This is a seldom-offered chance for Aussie followers of the ELECTRIC UNIVERSE® to introduce their friends and family to the theory.
This will happen at Cumberland Park Community Centre, 388-390 Goodwood Road, Cumberland Park, so put this in your diary of must-do events!